Liberty School
500 Snell Road
Shelbyville, TN 37160
931-684-7809
931-685-0627 fax
Amy McCullough, Principal
Melanie Casson, Assistant Principal
Heath Fanning, Assistant Principal
"Building a Better World... One Student at a Time."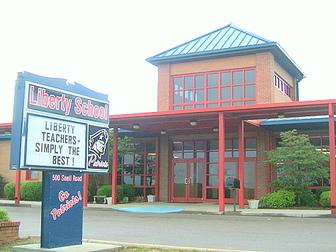 ---
Welcome to the 2019-20 School Year!
Bedford County 2019-2020 School Calendar
Bedford County School 2019-2020 School Calendar- Spanish
Bedford County Dress Code Policy: (click link to view full document; copied from the policy) "This policy is mandated for grades 6-12 and voluntary compliance for K-5 students is encouraged. It 2 shall be uniformly implemented and enforced throughout the school system. The Student Dress Code 3 shall be in effect during school hours and at any school activity or event at which student attendance is 4 required. Voluntary and after-hours extracurricular activities are not subject to the dress code."
---
Student Resources
Miscrosoft 365 Account Login- Log in to access the Microsoft software available to students.
Homework Hotline

615-298-6636
www.homeworkhotline.info

Monday-Thursday: 4:00 pm - 8:00 pm
Teacher Resources
Parent Resource
My School Bucks: Add money to your child's cafeteria account
Skyward Login: Log in to see student grades and schedules.